Gas Processing Operations
RDC has worked together with industry SMEs to identify all knowledge requirements specific to gas processing operations. Applying proven instructional design methods and advanced web technology creates an effective learning solution that delves deep into gas processing equipment and operations. This dynamic learning environment incorporates critical information for operations, systems, equipment, instruments, fundamentals and process safety in a sustainable environment that is available online, anytime and anywhere, to develop and maintain a highly skilled workforce.
This solution provides the fundamentals as well as in-depth coverage of gas processing to help develop a highly qualified workforce to maintain operating efficiency and a safe working facility.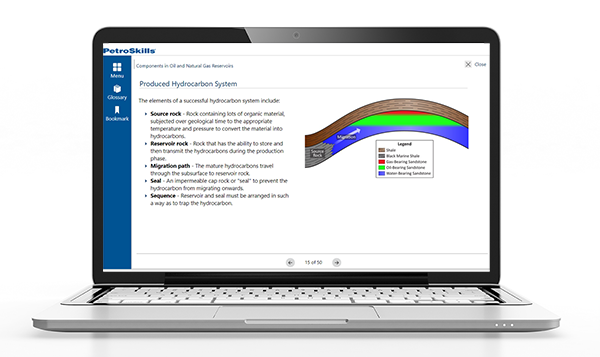 This e-Learning series includes:
Introduction to Gas Processing
Gas Processing Thermodynamics
Turbo Expansion
Fractionation
Solid Bed Adsorption
Amine Sweetening Process
Gas Processing Hazards