Petroleum Industry Overview
In this e-Learning series, we incorporate information from geosciences, reservoirs, midstream operations, and process manufacturing.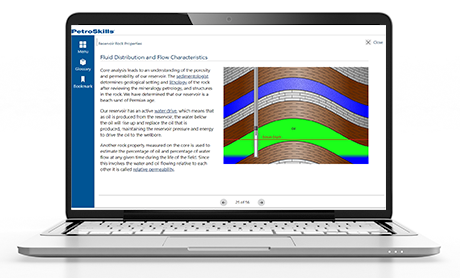 The Petroleum Industry Overview eLearning library is ideal for both technical and business-oriented professionals who are either new to the petroleum industry or staff who need to be able to understand the various aspects of oil and gas operations and speak the language of the oilfield. The series includes:
Modern Oil and Gas Industry
The E&P Asset Life Cycle
Reservoir Fluids
Petroleum Geology
Petroleum Reservoirs
Exploration Rights and Surface/Subsurface Technologies
Drilling Operations and Systems
Well Completion and Stimulation
Production Technology: Flowing Wells and Artificial Lift
Hydrocarbon Recovery
Surface Processing of Produced Fluids
Midstream Industry Overview
Pipelines and Storage Systems
Gas Processing Overview
Introduction to Refining
Introduction to Petrochemicals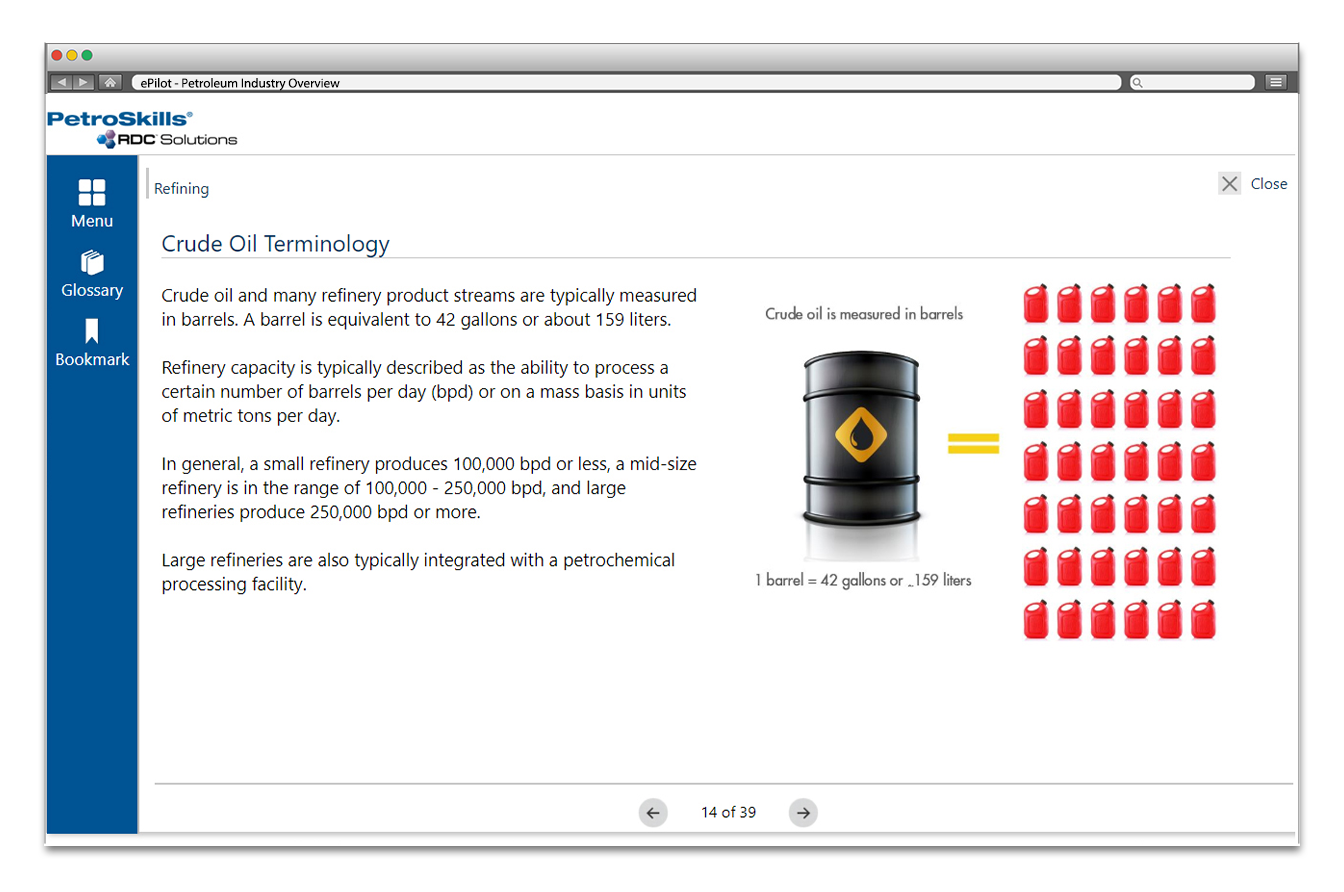 Interactive and Engaging
Videos and graphics keep learners engaged and present material in easy-to-understand formats.
On Demand
Self-paced web-based technology provides immediate feedback and automatic remediation. Accessible 24/7.
Knowledge Verification
Each course begins with a pre-test to identify weaknesses and ends with a post-test to verify learning.
Seamless Integration
Integrates with existing LMS/ERP systems - AICC/SCORM Compliant